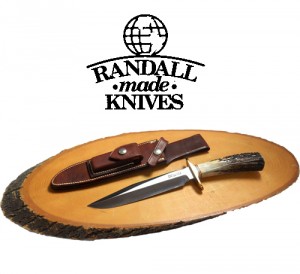 I have taken a batch of hand made
Randall Made Knives
on consignment from  a friend of mine. These are not brand new but most are in good to excellent condition and are a great value. We've priced them at 25% off of Randall Made's current pricing. This is not a bad deal as a new Randall Made will take you over 5 years to get! Randall Made is taking orders now for 2016...
These are being sold in "as is" condition with a 10 day review period. If you get one and don't like it, return within 10 days (in same condition as you received it) for a full refund. I will ship these for free using UPS Ground (faster shipping available for additional cost)...
There are also a few other odds and ends pieces here as well. If you ever wanted to get  a Randall but were waiting for a deal - here's your chance.
First come, first served -- come and get them...
Labels: Knives